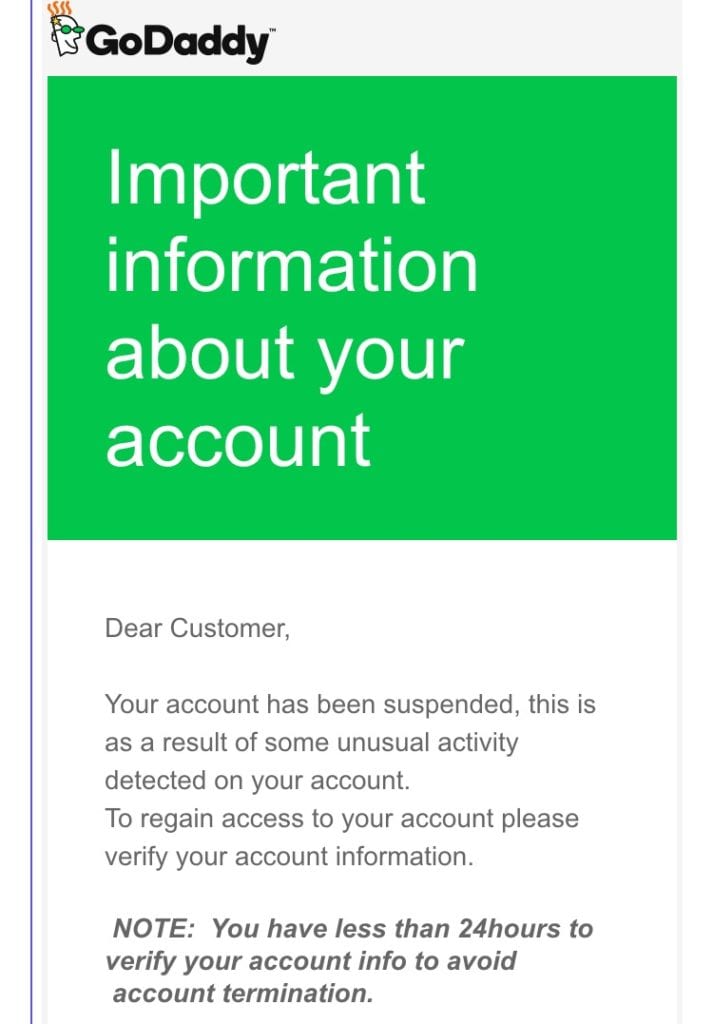 Don't Click On Anything In That Email! Godaddy Spoofed…
If you receive an email appearing to be from Godaddy asking for you to verify your account information: DELETE IT. Someone has spoofed Godaddys email address to try to collect customers login and payment information.
If you have already followed the link and shared information, please contact Godaddy and/or your bank as soon as possible to secure your accounts.
Here is what the email looks like: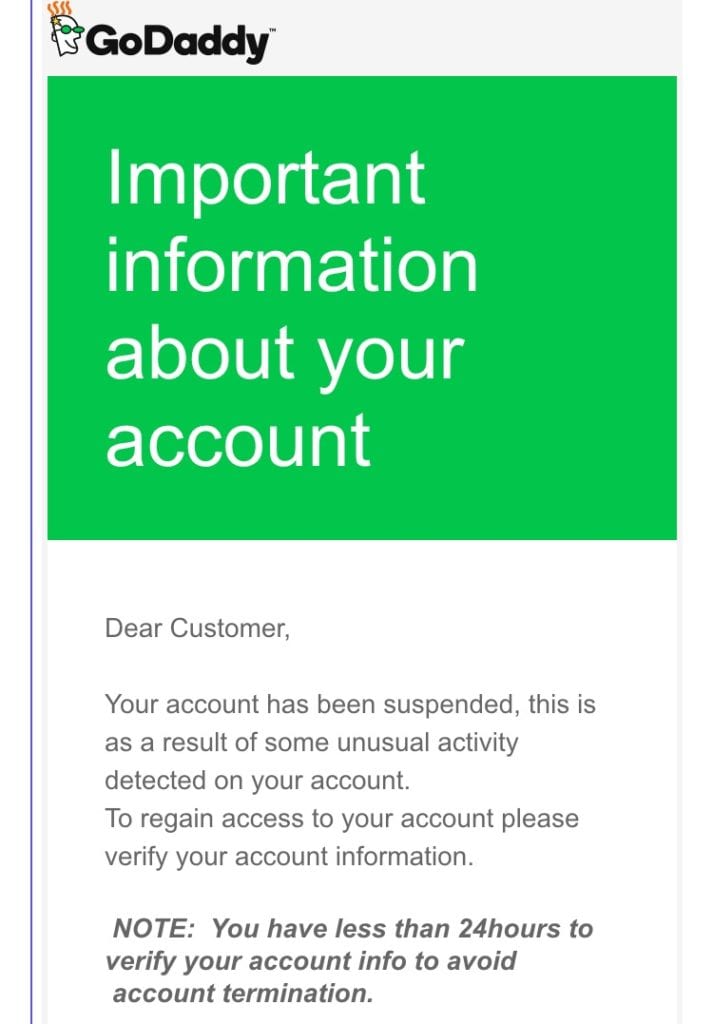 The email goes on to say:
Your account has been suspended, this is as a result of some unusual activity detected on your account.
To regain access to your account please verify your account information.
NOTE: You have less than 24hours to verify your account info to avoid account termination.
Again, this is not an actual email from Godaddy. Do not share any personal, account, or payment information. Delete it and go back to your weekend!